You Are Not Alone: Doubts, Burnout, And Questioning Your Faith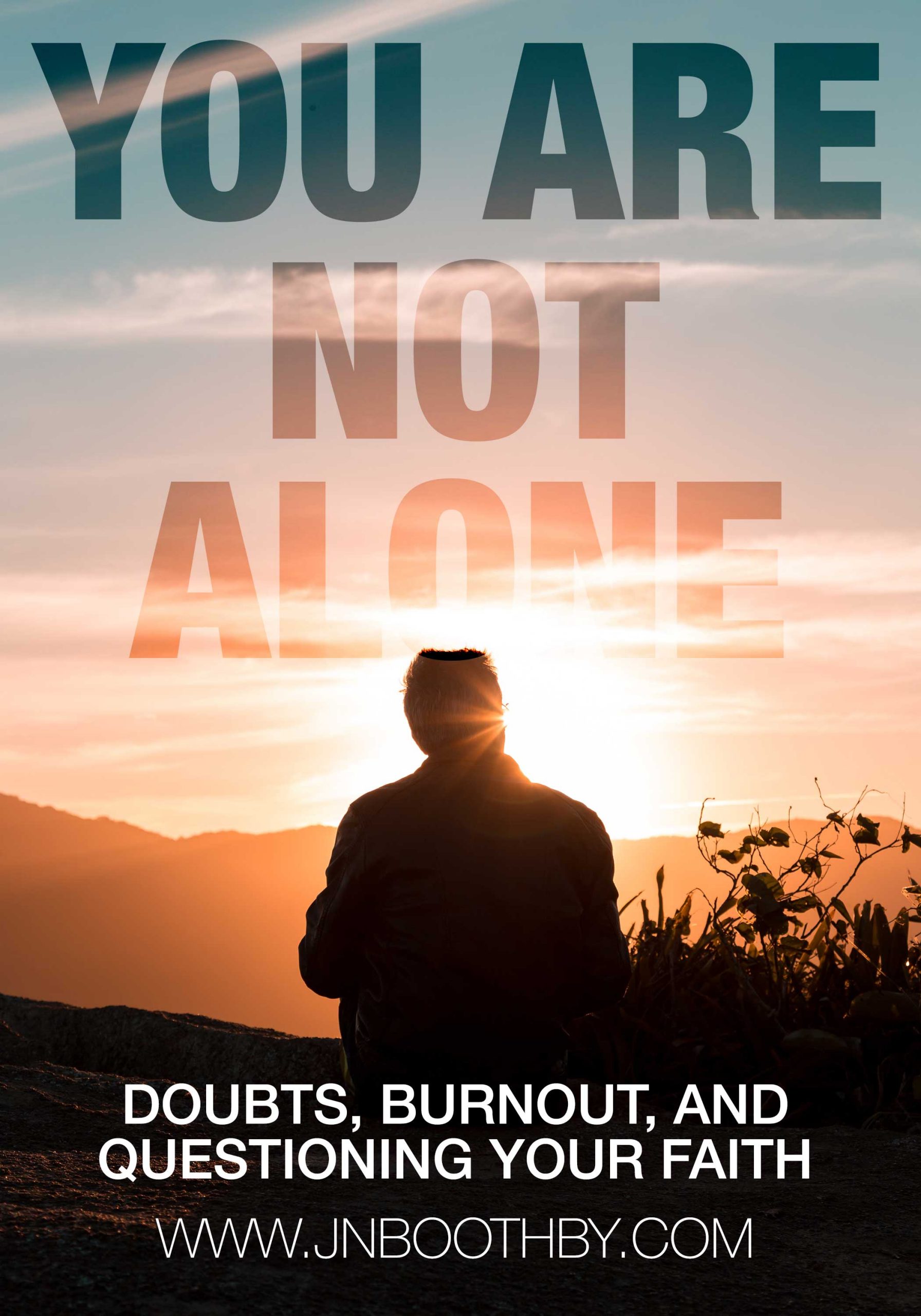 You Are Not Alone
As I made my way through college at Southeastern University, God blessed me with the friends I needed during my journey. I've never had a large quantity of friends, but during my time there I learned the importance of quality over quantity. 
When I started youth pastoring and attending seminary full-time in 2012, my quantity of close friends and trusted people in my life shrank. I may have believed that quality friends were more important, and indeed I had them, but it was still difficult when almost none of them were single like I was. 
Diving deeper and deeper into my theological studies in seminary my mind began shifting and began doubting. All it takes is one bad professor who gives you the wrong types of books to read and your mind begins to question. Another question arises. Then another one. Before you know it, you have more questions than you're able to field and study through. These aren't nice and easy questions that come with a black and white answer. Before I knew it, my theological house began crumbling on all sides like the opening sequence in Inception.
Then my dream came true. I would get to study and live in Jerusalem and learn from some of the most brilliant minds on the subject that I was questioning. That dream quickly turned into a nightmare. The more I studied the more doubts and the more questions I had. Furthermore, my class load basically forced me to live in classrooms with little respite from overthinking and studying. I hadn't even finished my first semester at Hebrew University before I was burned out and on the brink of quitting my faith. My brain, my soul, and my heart were fried. I'm actually starting to cry as I write this. The worst part was that I began drinking heavily on the weekends to quell these feelings. 
And what were these feelings? Some of these feelings were loneliness, depression, burnout, frustration, doubt, etc. But the true feeling was this: I have become a heretic. I would be shamed for asking these questions. I would never be welcomed back into the evangelical church world again. Not because I believed I had answers but because I had questions. They would hate me. They would despise me. I've seen what happened to Rob Bell. I've seen the cross they put people like me on when all I want to do is have a real, honest conversation about our faith. What am I supposed to do now that my own tribe won't accept me anymore? (I should disclaim, I think Rob Bell went down a huge rabbit hole that I have not necessarily traveled myself. However, I wonder if he would have continued down that trail if the evangelical world did not crucify him.) 
In 2015, I contacted Dr. David Lamb. During the Old Testament class in seminary two years prior, we had to read his book God Behaving Badly. It was the only book in that class that actually helped rather than hurt my faith. Dr. Lamb has a D.Phil. from Oxford and I thought surely he has experienced a little of what I'm going through with my faith. To my surprise, Dr. Lamb responded to my email and actually agreed to Skype me while I was in Jerusalem. Then when I came home from Israel that summer, I drove out to Philadelphia to meet with him and talk in person. I should add that I also conferred with my other professor from SEU as well as my Pastor from Washington, Pa. 
None of those conversations led me to any black and white answer. None of those conversations made me feel like I had a better grasp on my faith going forward. Those conversations had one purpose. They made me feel like I was not alone and that was empowering. I was not the only person to have those questions. I was not the only one who struggled to reconcile what we know from history versus what we read in the Bible. I may not have gotten the answers I wanted but I received the empowerment to keep working through those questions.  
It feels like I've been on a six-year journey of harmonizing my faith with my studies. And while I have come a long way since that burnout season of 2015, I still have a different understanding of God and the Bible than the evangelical world. The truth is that if I actually believe I am a lifelong student, then I will be on a journey of understanding God in this world until I die. If I believed the same exact things I did ten years ago, then I'm not growing in my faith. Jesus constantly challenged beliefs that were harmful to God's plan of bringing the Kingdom to earth. So while I hold firm to the major elements of my faith, I also believe that good, scholarly discussion is important to keep us focused on God's Kingdom rather than our own. 
Whether you've gone to seminary or not, we all have real, legitimate questions about God that don't always have a clear answer. And that's okay. It's okay to have questions and to work through them. It's going to take time. As you study and work through those questions, know that you are not alone. There are people who have asked these questions for centuries and there are people who are asking them today. 
This is why I believe pastors should have biblical and theological training. People have real, serious questions about God and the Bible and we cannot afford any longer to say, "Just have faith" or "the Bible is inerrant so just believe what it says." That may have worked 100 years ago but it doesn't work today. And those kinds of answers are why our churches are declining at rapid rates. Sometimes the best answer you can give is, "You know, I'm not sure about that. Let's study it a little better and let's grab some coffee and talk about it." 1 Peter 3:15 says that we should always be prepared to give an answer to everyone who asks you to give a reason for the hope that you have. "Just pray more, read your Bible, and believe what it says," is not the answer for the hope that we have. We can't know every question that's asked. True humility, however, answers, "I'm not sure but let me study that and get back to you." 
One of the aspects of my faith that I had to come to terms with is the title, "You are not alone." I'd say 90-99% of the time, the Holy Spirit is not going to fill your mind with the revelation you need to answer tough questions. The promise of God is this, "Even though you walk through the darkness, even when life is crumbling around you, even when you have a tough question you can't answer and don't know who to ask about it, Jesus is with you." 
Every time we're sitting on the still waters of the Sea of Galilee, Dr. Davis talks about the storm the disciples faced in Matthew 8:23-27. He says that Jesus is aware of the storm before it occurs and He is greater than the storm when it occurs. In other words, Jesus knows the question you're going to ask before you do and He is with you when you don't have an answer. You are not alone. You may not always have a lot of people that you can go to. You may only have one person that you can talk with and be honest with. In my experience, whenever I've prayed for the friends I needed, God almost always answered that prayer. I believe that's one of those, "Ask, and it will be given to you" type of prayers. God knows we can't do this life alone. He literally said that in the beginning. But even when you do feel alone, know that Jesus is with us through the loneliness, the doubts, and the questions.
My hope and my goal is to become a professor one day. I want our next generation to be able to ask the tough questions and work through them. I want to be able to look at my students in the eyes and tell them, "You may have questions. You may struggle with how to answer those questions. You are not alone. Don't be afraid to ask me tough questions about God and the Bible. Just know that my goal is not to give you the answers but give you the tools to work through them yourself. Nevertheless, you are not alone!" 
As you work through your questions, I hope you'll always remember that you aren't the only one to ask them. The worst thing you can do is ask a faith-ending question and never address it. I know full well that sometimes there are too many questions to answer and it can be tough to work through them. Find time to work through your questions. If you need resources or the tools to work through them, please feel free to reach out. Keep digging, keep pursuing Jesus, and invest time to work through tough questions. Just remember, you are not alone!
Marantha/ מרנאתא,
Justin
Leave A Comment
I'd love to hear your thoughts on this article! Please remember to be kind and respectful. If you didn't like something, I always welcome constructive criticism. However, any form of hatred, bullying, or racism will not be tolerated.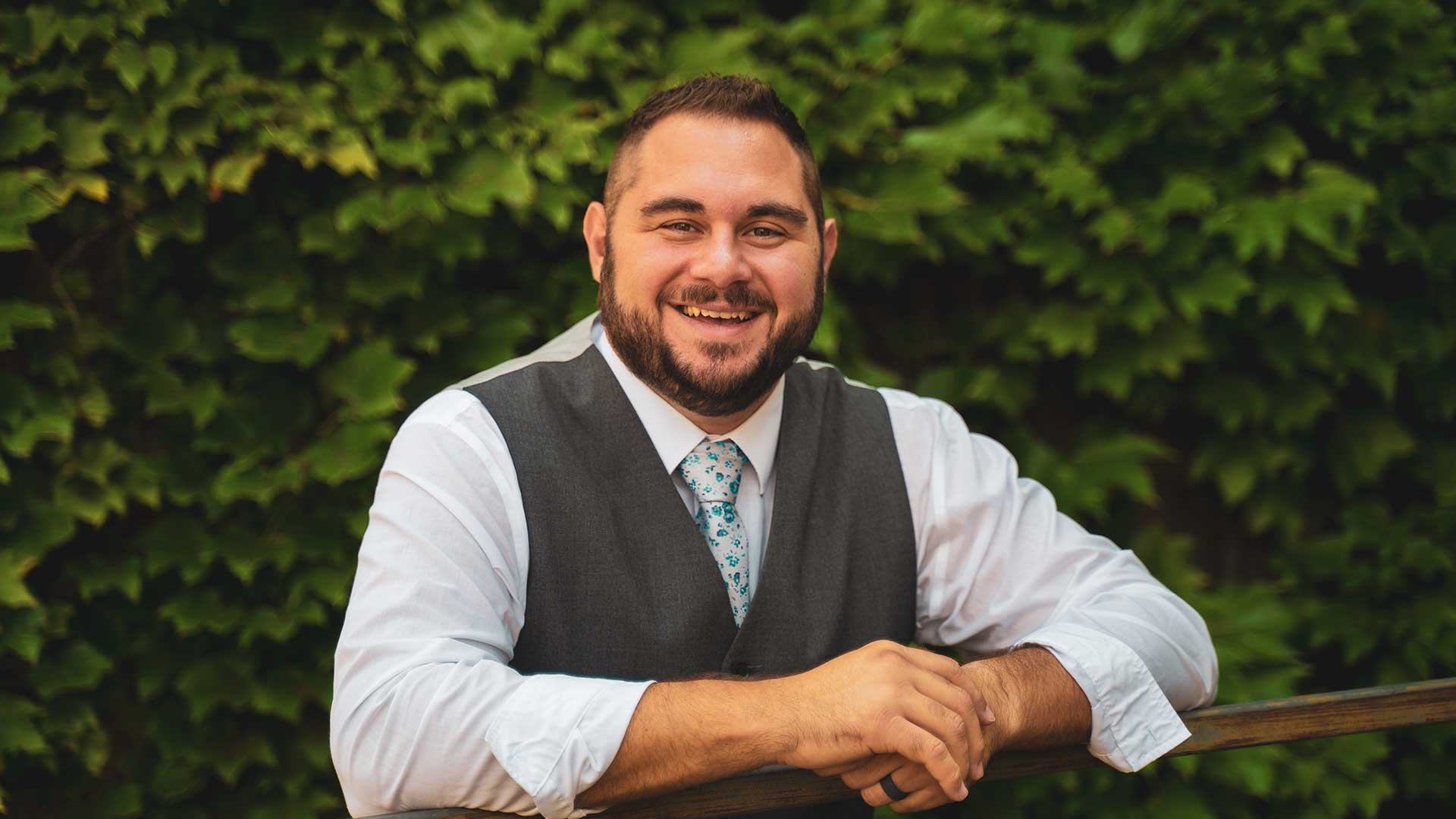 About The Author
Justin Boothby is a lifelong student who loves to travel, film, write, design websites, and life coach. Most importantly he loves to Pastor in all different kinds of ministry settings. He's also an avid pizza lover, metalcore listener, and shot glass collector.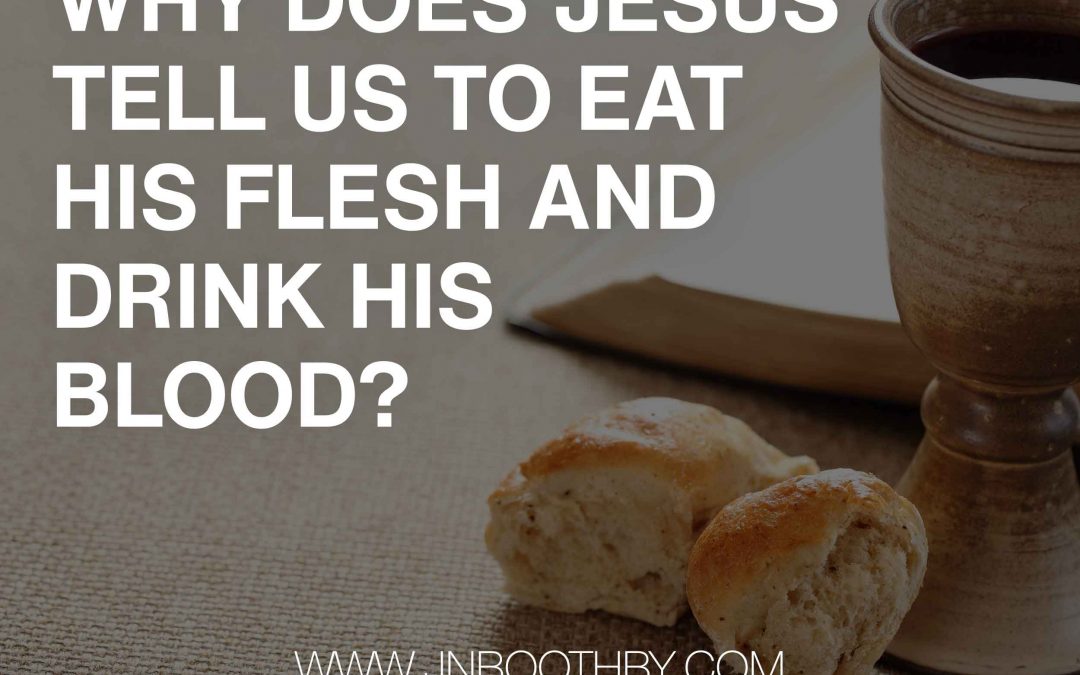 Jesus commands us to do something gross: eat His flesh and drink His blood. What was Jesus really trying to tell us?
Leave A Comment
I'd love to hear your thoughts on this article! Please remember to be kind and respectful. If you didn't like something, I always welcome constructive criticism. However, any form of hatred, bullying, or racism will not be tolerated.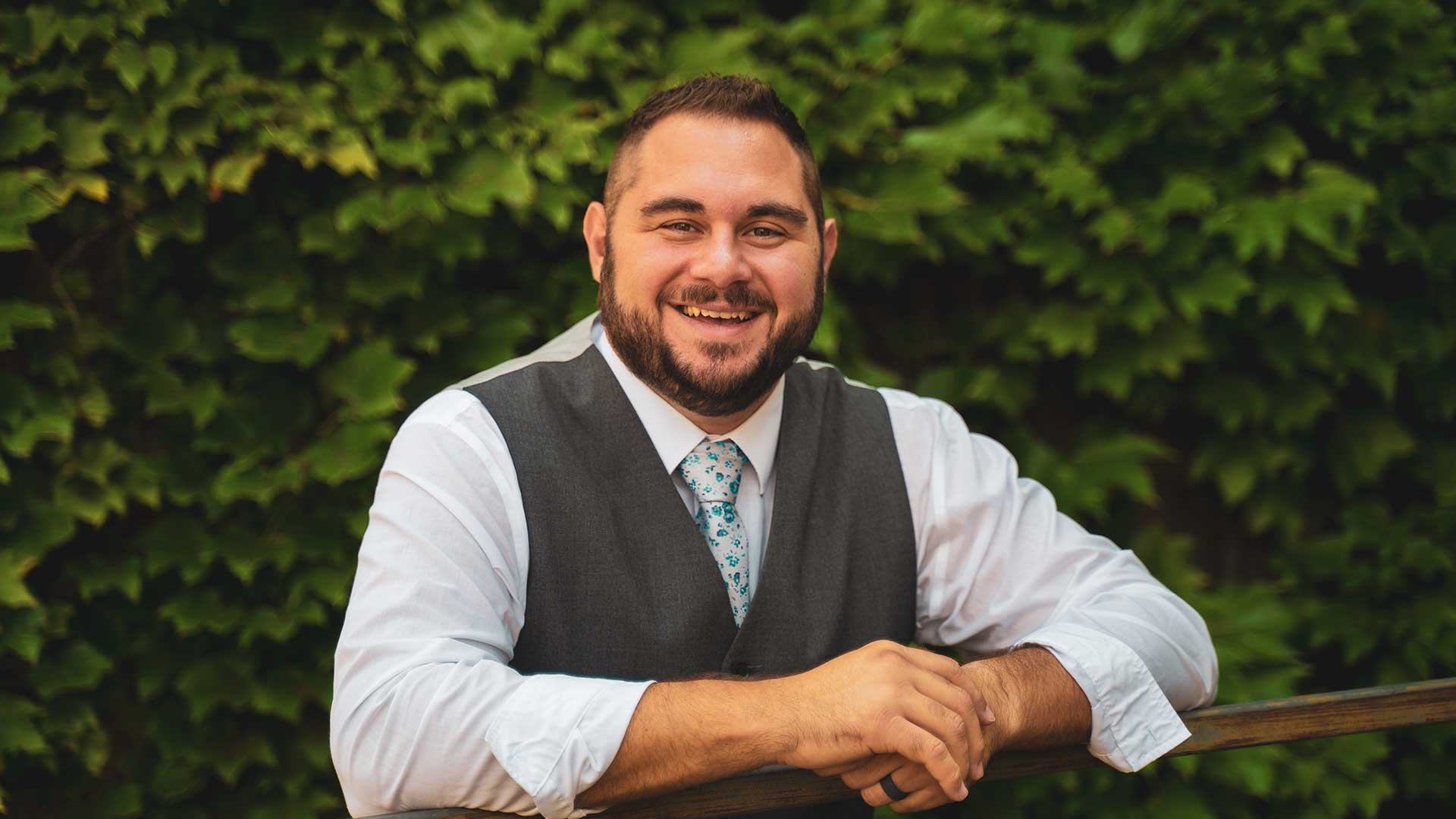 Justin is a lifelong student who loves to speak, travel, film, write, and coach. He has a goal of empowering others to grow closer to Jesus in practical and unique ways. After acquiring two degrees in Practical Theology and then studying in Israel for two years, Justin has a passion to help people read the Bible with a deeper appreciation in its original, ancient context.
M.A. Hebrew University of Jerusalem
M.Div. Regent University
B.S. Southeastern University