Passover Seder Experience
What is the Passover Seder Experience?
This experience is a video that you can use at home, in small groups, or at your church. In the video, I lead you through a Passover Seder from a Messianic perspective. By the end, you'll have a deeper appreciation for the Hebrew Bible, Communion, and most importantly, Jesus!
Each purchase comes with:
1 Hour Video of the Passover Seder.
Digital Booklet.*
Instructional Video for hosts.
Instructional PDF Guide.
1-on-1 Hosting Session with Justin.
*Printed booklets available at an additional cost and upon request only.
Immediate Family: If you are buying this for you and your immediate family, this option is for you.
Small Groups: If you are buying for one small group or a group of friends, this is for you. If you are not affiliated with a church, just respond to the questions about the church name/website with your name.
Churches: If you are purchasing this for your church and would like to license it to use on your live stream, in your small groups, Sunday School, etc., this is for you.
"It's hard for me to fully describe in words what this experience was like for me to watch! I cried, worshiped in the Spirit, prayed in the Spirit, and was deeply moved. It was so so good and so God-honoring!" 
-David Kennard, Pastor at Riverside Community Church
As a well-trained pastor, experienced speaker, a graduate of the Hebrew University of Jerusalem, Israel tour guide, and a faithful man of God, Justin Boothby has arranged a truly insightful, thought-provoking, and spiritually enriching Passover Seder. Justin helps those participating to have a deeper understanding of the Last Supper, its biblical context, and the Jewish roots of our Christian faith, which leads to a totally new appreciation of Holy Communion. If you are prepared to be taken on a beautiful journey 'from slavery to freedom', then Justin's Passover Seder is for you!
-Heiner Georgi, BD(Hons), MA, stud. Theol.
We are so glad we had Justin host a Seder for our family! I can't believe I've been a Christian for 10 years and never experienced this. Thanks Justin for your commitment to these biblical festivals and your ability to teach others about them well! We plan to continue learning and make an effort to celebrate them regularly. God bless!
"I hired Justin Boothby to run a messianic Seder at my house. His passion for Jesus is contagious. He explained traditional parts of the Seder and also how these traditions were related to Jesus. One of my friends noted that even though she had been a Christian her whole life, she never understood communion until that Seder dinner. He was very patient and understanding with all my guests and their many questions. He speaks from his heart with a genuine love for God. The time he has spent in Israel gives his message a twist not often heard. This experience left me and my friends spiritually richer."
Questions about the video? Here's a sample clip from the Seder Experience video!
Want to learn more about the Passover Seder Experience before purchasing? Use the form below.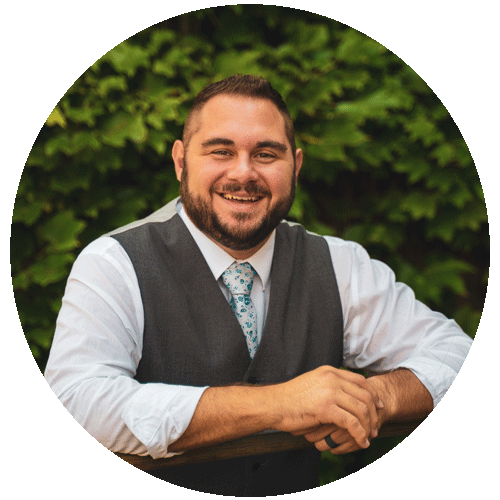 After acquiring two degrees in Practical Theology and then studying in Israel for two years, Justin has a passion to help people read the Bible with a deeper appreciation in its original, ancient context. Justin took his first trip to the Holy Land during Passover in 2010 and he has been a part of and has been leading Seders since then. He also loves pizza, which makes the week-long Festival of Unleavened Bread really difficult!
M.A. Hebrew University of Jerusalem
M.Div. Regent University
B.S. Southeastern University
What does the Passover Seder have to do with Communion? Well…everything!