Everything Is Possible For You, But…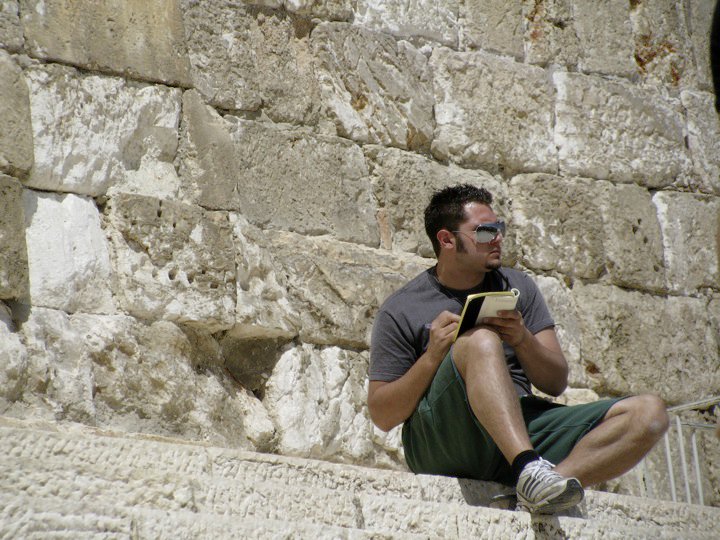 Friday night as we sat around the table, coming to the close of the Seder, I was given instructions to read a few lines from the Haggadah and, in this particular Haggadah, I read Mark 14:36, which reads:
"Abba, Father," Jesus said, "everything is possible for you. Take this cup from me. Yet not what I will, but You will."
Until now, only a few people know this story, and for obvious reasons. Honestly, I'm quite nervous about bringing this out into the open, but I had a powerful moment with the Lord and I feel like it needs to be said. I've known a lot of people who have struggled with this in the past, so if I can help at least one person, it will be worth it.
Let's back up a moment to my Senior Year of college at Southeastern University. In November 2010 I developed a cyst on my tailbone called a Pilonidal Cyst. I was in such agony that I woke up in tears, so I had my friend take me to the Lakeland ER. They took me back quickly, laid me on the table and took the scalpel to my skin. It was disgusting. Since I was in school, I couldn't have surgery immediately to prevent it from happening again. So I waited until June 2011 after I graduated.
Summer 2011 was the worst summer of my life. After having the surgery in mid-June, I was on my belly for six weeks. I had to sit in a tub five times a day and was severely limited to what I could do. Furthermore, I was 22 years old, I just graduated from college, my ministry hopes had fallen through, I was jobless and obviously I hated the world. Nothing is more humbling than having to live off of your parents as an adult and having them take care of you like a child because of the surgery. The most difficult problem I faced was that I felt like I wasn't doing what I was called to do. I wasn't in ministry. I wasn't making money. I wasn't doing anything for myself.
After the dust settled and I was able to start working again, I searched desperately for a ministry position. I must have sent in over 30 resumes to differing churches and I was willing to go anywhere. The worst was when I had a church that was about to fly me out to Colorado for an in-person interview, but because I wasn't married, they wouldn't accept me. So in order to make some money and still be able to work on my M.Div. from Regent, I worked as a security guard during August-September. Furthermore, to make some extra money, I worked at Dairy Queen. There was one time where I worked at Dairy Queen from 12pm-7pm, Security from 12am-4pm and then Dairy Queen from 5pm-11pm. Now for some people that might be normal working almost 30 hours in a 48 hour period, but not for me. At this point, my mind was so far removed from anything God. Even though I was doing my Seminary degree, I was still so exhausted and emotionally drained that I was not in a good place.
So here I was, Fall 2011, and I was in a terrible season of life. I'm not sure exactly what took place, but there were a few things that happened and I just snapped. The straw that broke the camel's back. I turned off my phone. I didn't Tweet or Facebook. I locked my door and I experienced my first mental breakdown for about 3 days. I don't remember everything that transpired in my room for those few days. But I do remember sitting at my desk, recording a suicide video, with a knife in my hand, and all I wanted to do was kill myself. I tried and tried and tried…but I just couldn't do it. I haven't been that suicidal before or since.
As I sat there in my room, depressed, suicidal, and ultimately broken, I screamed and yelled for God to show up. Over and over again I kept saying, "YOU CAN DO ANYTHING! IF YOU ARE THE GOD OF THE UNIVERSE, YOU WILL SHOW UP! WHY WON'T YOU JUST SPEAK TO ME! WHY WON'T YOU JUST STAND RIGHT HERE AND STOP ME!"
I've probably said a version of those words 1000 times in the last 4 years. Time and time again I say, "You can do anything! Why won't you just do (insert some need here)?" So on Friday night, when I read Mark 14:36, I paused for a good 10 seconds. I couldn't go on and I almost teared up. I was so awestruck that I've read this passage at least 100 times and this was the first time I realized that I have identified myself with Jesus in such a way. It was as if Jesus had said, "I was there and I did stop you. You are still alive today." It was a moment of relief. An answered question that I have been wrestling with for four years.
Something I think we all struggle with is submitting to the will of YHWH. Jesus was so overwhelmed by the Lord's plan that he was sweating as if he was bleeding (Some would say he was literally sweating blood). The truth of the matter is that Jesus didn't want to go to the Cross. Of course, there are plenty of Christological issues at stake here, but please just stay with me. All of the Synoptic Gospels (Matthew, Mark, and Luke) have Jesus saying, "Father please take this cup from me." Here is the truth: in that moment, we all relate to Jesus. In that moment where Jesus feels forsaken on the Cross, we all relate to Jesus at one point or another. And that is why Jesus, the God of the Universe, stepped down into our world to rescue, heal and restore us (Philippians 2:6-11). Not only does God himself save us from our sins, offer us eternal life, give us a new life, He relates to us (Hebrews 4:15-16). Jesus knew and was scared for what was about to happen BUT he said, "not my will, but what You will."
The plan of God is scary. Some might argue against me and that's fine. We all have our own opinions. But it's scary to think what I want will not line up with what God wants. It's scary that we cannot know all of the answers we need. It's scary that when I ask the Lord to show up, He doesn't (Or at least I don't always notice it). Call me crazy, but those things are scary. We hear it preached every week that we worship a God who only wants the best for us, and I believe that. But what He sees as the best for us, isn't always what we see for the best of us. You aren't going to hear a lot of happy-go-lucky blog posts from me on this issue. If you want that, you can listen to Joel Osteen. My blogs, my sermons, and I pray my life, are real. It's honest. Bad stuff happens to Christians and it sucks. But either the will of God is good and perfect as Paul says, or it isn't (Romans 12). Either we submit to the Lord's plans, take up our crosses and follow Jesus despite our setbacks, or we don't (Matthew 10:38, 16:24; Mark 8:34; Luke 9:23). There are only two options. And just to be clear this isn't about Heaven or Hell. This is about today, right now. This is about Jesus rescuing me so I can live out God's plans today, not some time in the future.
Everything is possible for YHWH, but that doesn't mean He is a genie in a bottle.
Everything is possible for YHWH, but I answer to Him, not the other way around.
Everything is possible for YHWH, but I know if He were to show up right now I would be prostrated trying to sink my face into the floor because of how unworthy I am and any questions I had would disappear.
I really had no idea how to end this. I probably wrote 5 different versions. But I just want to end by saying, "Persevere." Christian, Muslim, Jew, Hindu, Black, White, Hispanic, Asian…it doesn't matter. Everyone has bad things happen to them. I've preached this to my Youth Groups plenty of times. It's gunna hurt. It's gunna be painful. It's not going to be fun or easy. That is the honest and real truth. But there is hope in Jesus. There is resurrection in Jesus. There is new life in Jesus and that's why I follow Him. No one else offers me the faith that Jesus does. Things may be absolutely, 100% terrible now, but one day, we will be joined with Jesus and everything will be at peace.
Thanks for reading!
For those of you who are regulars to my blog, you'll notice I've added the "Donate" button. I was never sure how I felt adding it before, but here I am. I have it there because I'm a student living in a foreign country and I'm not allowed to work here so my money is limited. If you've been blessed or inspired by my blogs, videos or Israel Experiences, the button is there for you (or you can click here). Your support is appreciated beyond any words imaginable! I will send a personal card from Israel thanking you as well as give you access to things I have learned and am currently learning here.
Leave A Comment
I'd love to hear your thoughts on this article! Please remember to be kind and respectful. If you didn't like something, I always welcome constructive criticism. However, any form of hatred, bullying, or racism will not be tolerated.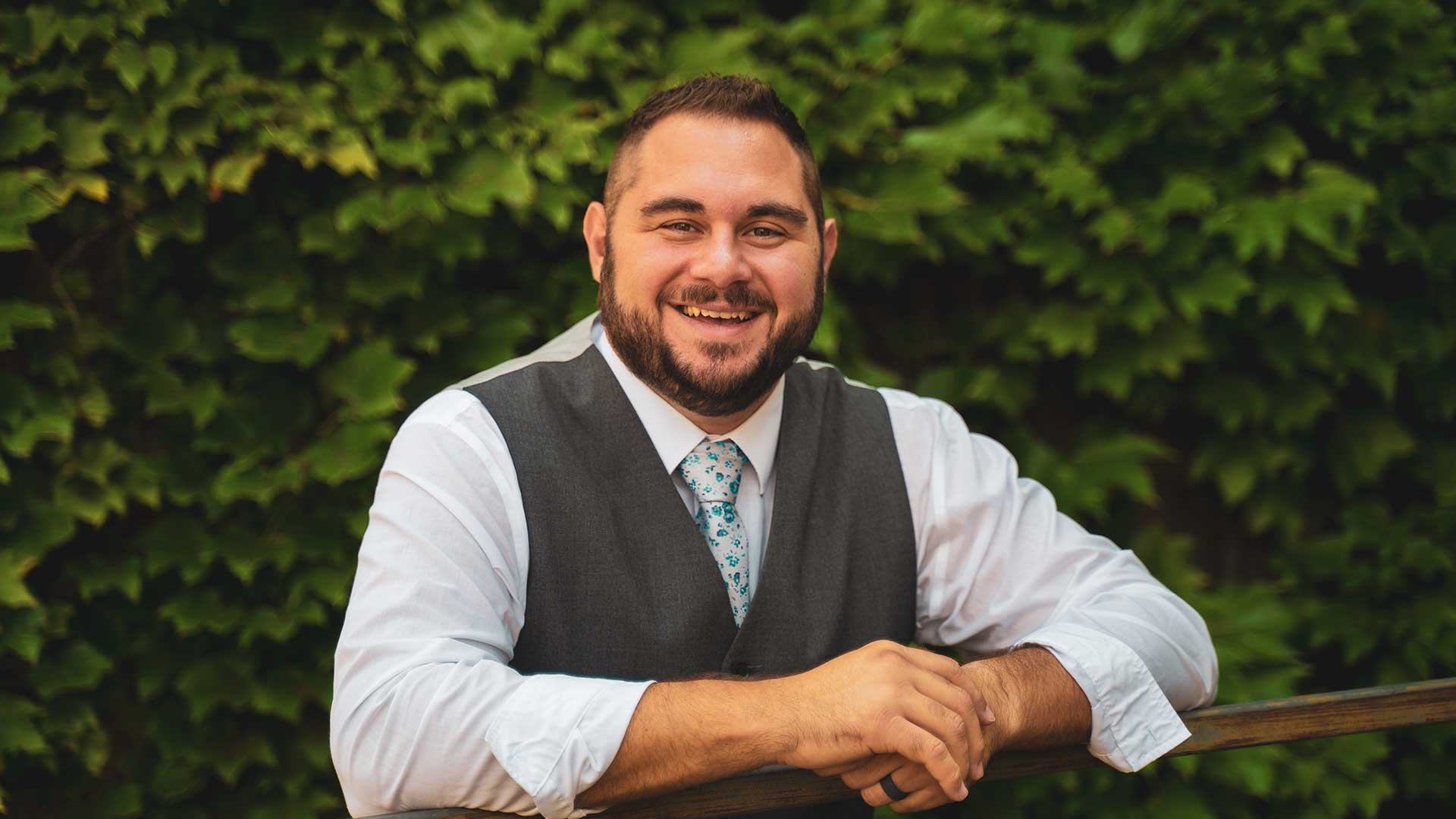 About The Author
Justin Boothby is a lifelong student who loves to travel, film, write, design websites, and life coach. Most importantly he loves to Pastor in all different kinds of ministry settings. He's also an avid pizza lover, metalcore listener, and shot glass collector.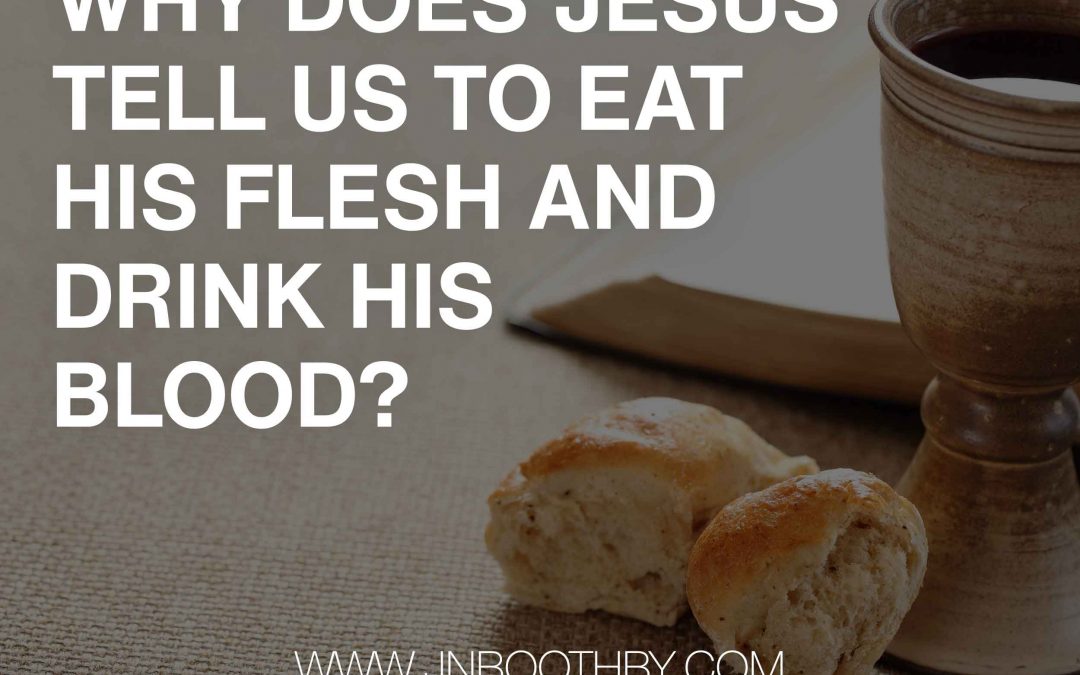 Jesus commands us to do something gross: eat His flesh and drink His blood. What was Jesus really trying to tell us?
Leave A Comment
I'd love to hear your thoughts on this article! Please remember to be kind and respectful. If you didn't like something, I always welcome constructive criticism. However, any form of hatred, bullying, or racism will not be tolerated.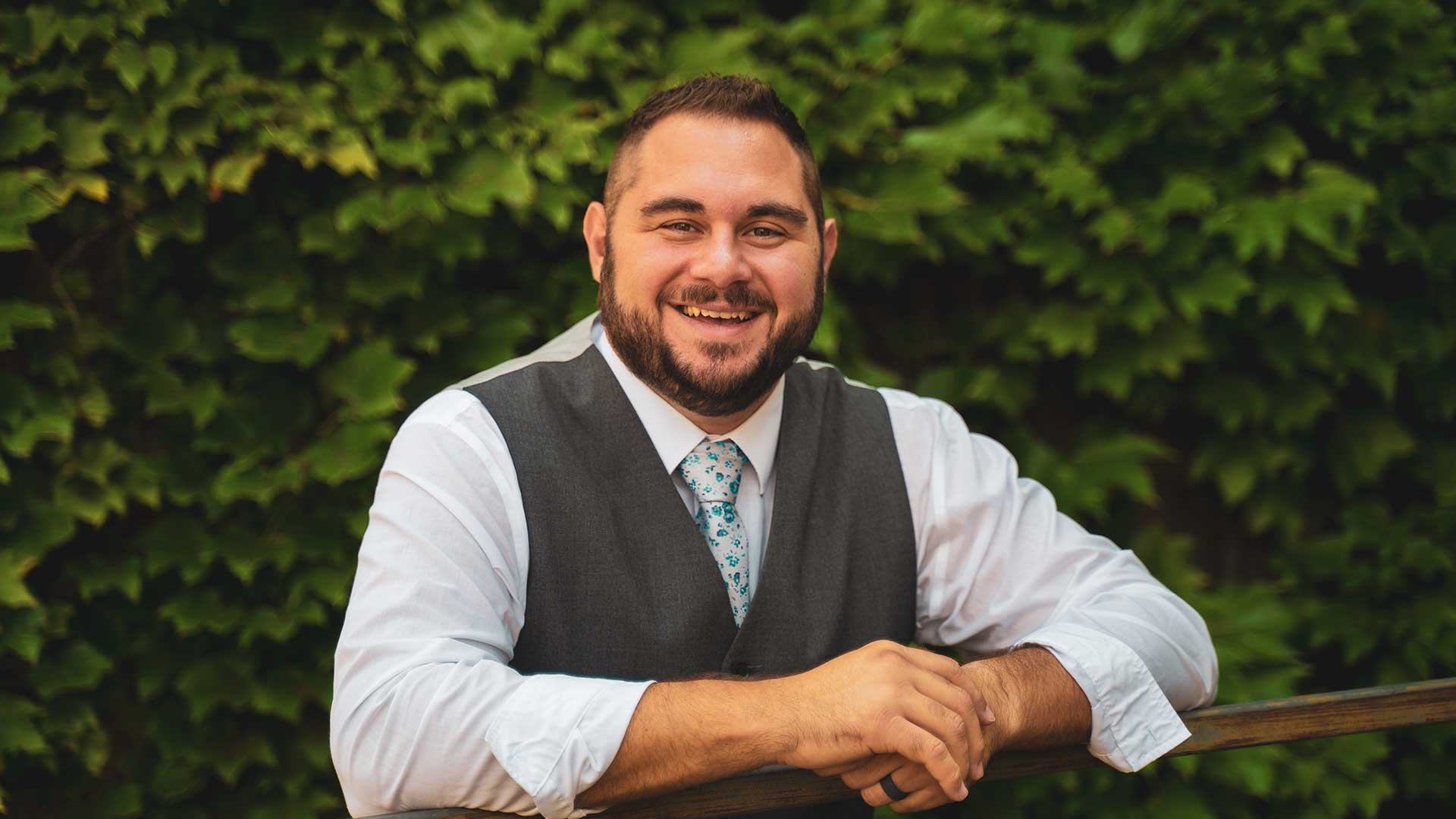 Justin is a lifelong student who loves to speak, travel, film, write, and coach. He has a goal of empowering others to grow closer to Jesus in practical and unique ways. After acquiring two degrees in Practical Theology and then studying in Israel for two years, Justin has a passion to help people read the Bible with a deeper appreciation in its original, ancient context.
M.A. Hebrew University of Jerusalem
M.Div. Regent University
B.S. Southeastern University