Be The Light Of Jesus (No Matter How Big Or Small Your Influence Is)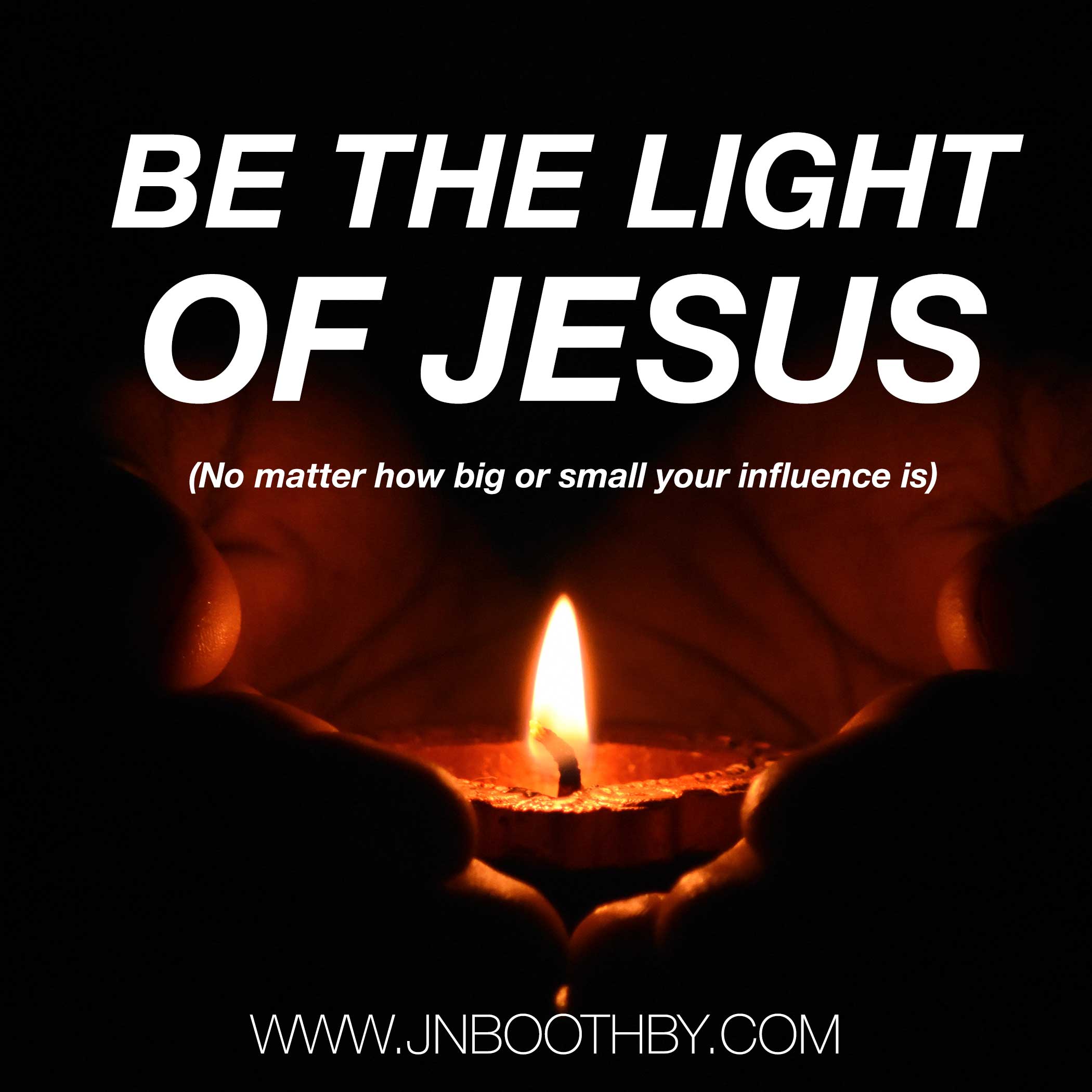 January 6, 2021 
As America descended into chaos on January 6, 2021, there were many emotions that we were all feeling. Disappointment. Frustration. Confusion. Fear. In the world of social media, how does one accurately and correctly express those emotions in a healthy way that doesn't add to the panic but provides a voice of reason, comfort, and hope? How does one be the Light of Jesus on social media?
Over the past couple of weeks, I've been wrestling with this idea of how do I move past being a social media keyboard warrior and into being an actual servant and steward of the people I have in my immediate life and community? Furthermore, how do I use my social media to give a "voice to the voiceless" and "speak truth" to people who need to hear it but will ultimately refuse it? How can we use the Light of Jesus in a way that convicts people so they can hear it? I know, I know. It's ultimately up to the Holy Spirit to convict…but you know what I mean 😂
We Need To Use Our Voice To Heal, Not To Harm
We live in complicated times, there is no doubt about that. For some reason,  in spite of how far we have come as a modern society, being kind to people is still an irrational practice for many people. The phrase, "hurt people hurt people" comes to mind. The problem, however, is that almost everyone is dealing with some hurt. But Jesus-Followers should know better. Loved People Love People. Forgiven People Forgive People. And that is WHO WE ARE! We have been given the Light of Jesus to be a voice of healing, not hate, anger, and violence. It's so sad to see so many American Christians using their voice to support people who use fear and propaganda to advance their own kingdom rather than advance the Kingdom of God.
A Day Of Chaos And Pizza
Back to January 6th. As the news channels were reporting the chaos occurring in Washington, DC, I was sitting in one of my favorite pizza shops waiting for my pizza. Unfortunately, this pizza shop is notorious for never having their business in order. The problem is that the pizza is just so good that you deal with the bad service because of that sweet bite of pizza at the end of the long, dark tunnel you know you'll have to wait through. 
When I arrived it was a typical scene: customers complaining about the wait time, the staff didn't know what was going on, and there was smoke everywhere. The one girl who was taking orders and handing off orders was probably in her teens, maybe closer to 17. After dealing with several customers you could tell she was just trying to keep her head above water as she had clearly not been trained to deal with this chaos. 
Another middle-aged woman had come in several times wanting to know her wait time but it was a mystery even to the young girl behind the counter. Another older gentleman came in and berated her. As I sat there for 20 minutes, I saw adult after adult come in filled with anger and disappointment. January 6th was that kind of day. 
Being a former fast-food worker and Youth Pastor I could empathize with her. She was just the messenger. It wasn't her fault. And yet adults who should know better allowed their "hanger" to get the best of them and add to the darkness that was January 6, 2021. 
It's Time To Be The Light Of Jesus
Like I said, for weeks I had been pondering this question: How can I be the Light of Jesus in my world in an effective way? I knew I had the choice right there to either add to the darkness or bring her the Light of Jesus. America had seen enough darkness. This young girl had seen enough darkness. It was time for the Light of Jesus to be known. As she called my name I walked up to her (in front of the middle-aged woman who previously berated her) and gave her the best encouragement I could muster up. I told her to take some deep breaths and that she was doing the best she could. I reminded her that her job is not her identity and that she shouldn't be bothered by these people. 
Friends, we have a responsibility to be the Light of Jesus no matter how big our circle of influence is. Jesus provided us with the Light – the Holy Spirit – when we made our covenant with Him to obey and walk with Jesus the rest of our lives. He called us to be responsible with the Light so that we would bring glory to God in everything we do. Jesus said in  Matthew 5:14-16.
"You are the light of the world. A town built on a hill cannot be hidden. Neither do people light a lamp and put it under a bowl. Instead they put it on its stand, and it gives light to everyone in the house. In the same way, let your light shine before others, that they may see your good deeds and glorify your Father in heaven."
We cannot afford in these days to continue allowing our pride, arrogance, and personal hurts to influence how we treat other people. Followers of Jesus should be exemplifying the fruits of the spirit: "love, joy, peace, forbearance, kindness, goodness, faithfulness, gentleness and self-control" (Galatians 5:13-25)
It doesn't matter if you're the President of the United States or work from home and barely leave the house. If you are a Jesus-follower then you have a responsibility. The world needs the Light of Jesus now more than ever and we can't afford to allow our political affiliations, our sports teams, or other earthly "loyalties" to derail us from what God wants to accomplish through us (I say that full well knowing I'm a Steelers and Penguins fan and y'all know the frustration of us Steelers fans right now). 
Use the Light of Jesus on your social media posts. Use the Light of Jesus in pizza shops. Use the Light of Jesus everywhere you go. Let us remember the words of John:
"We love because he first loved us. Whoever claims to love God yet hates a brother or sister is a liar. For whoever does not love their brother and sister, whom they have seen, cannot love God, whom they have not seen. And he has given us this command: Anyone who loves God must also love their brother and sister."
As we say in each Passover Seder as we light the candles:
May the festival lights we now kindle inspire us to use our lives to heal and not to harm, to help and not to hinder, to bless and not curse, and to know You, our God, of freedom. Help us to cast off the chains that bind our spirits, and to free ourselves from the selfishness and indifference that keep us from you. May there be a springtime of release within our souls, a reawakening of love for you.
Maranatha // מרנאתא
-Justin
Want to grow spiritually in 2021? Grab my free PDF guide with practical biblical practices to get you started!
Leave A Comment
I'd love to hear your thoughts on this article! Please remember to be kind and respectful. If you didn't like something, I always welcome constructive criticism. However, any form of hatred, bullying, or racism will not be tolerated.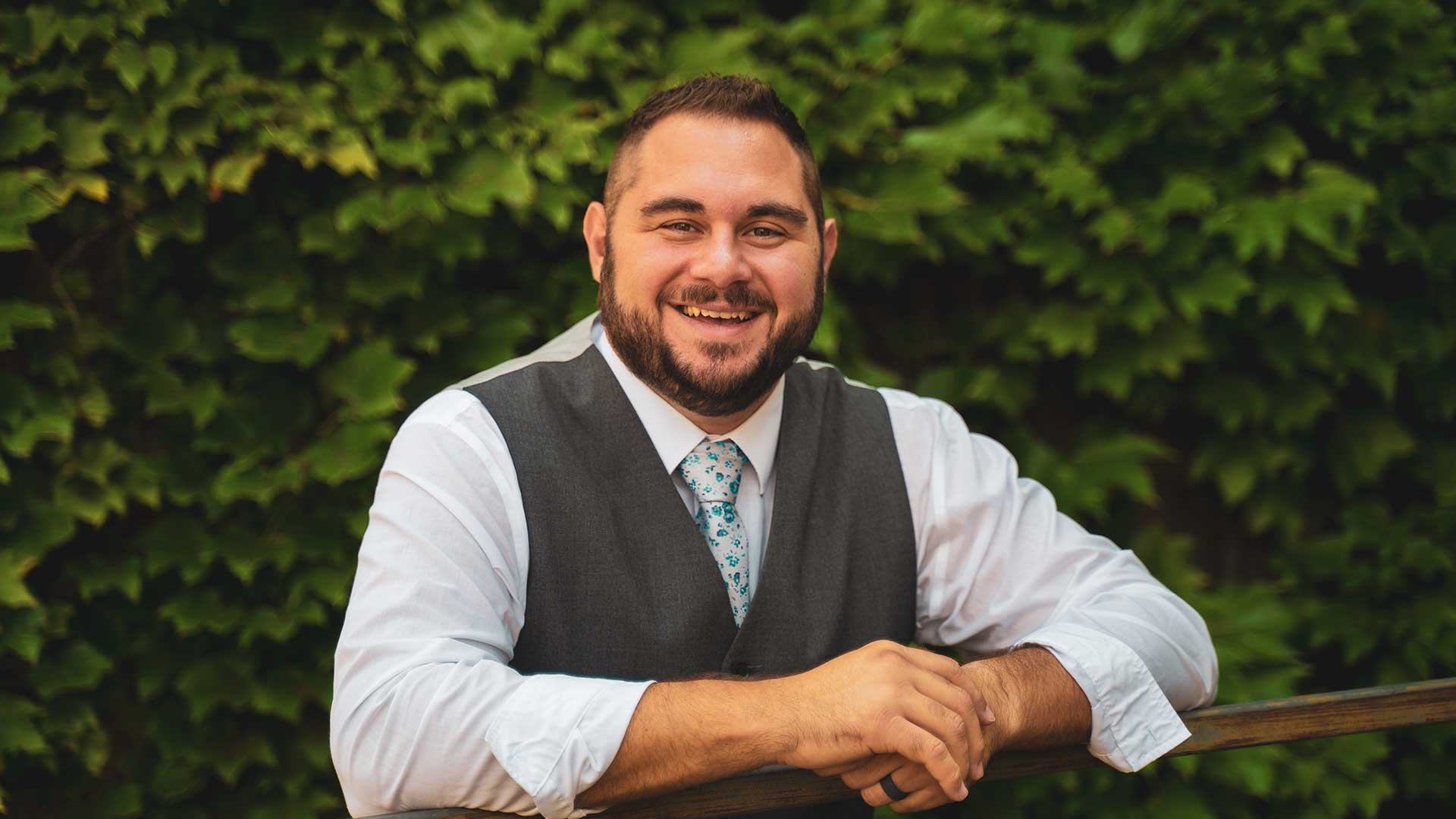 About The Author
Justin Boothby is a lifelong student who loves to travel, film, write, design websites, and life coach. Most importantly he loves to Pastor in all different kinds of ministry settings. He's also an avid pizza lover, metalcore listener, and shot glass collector.
Join me in my latest Lectio Divina session.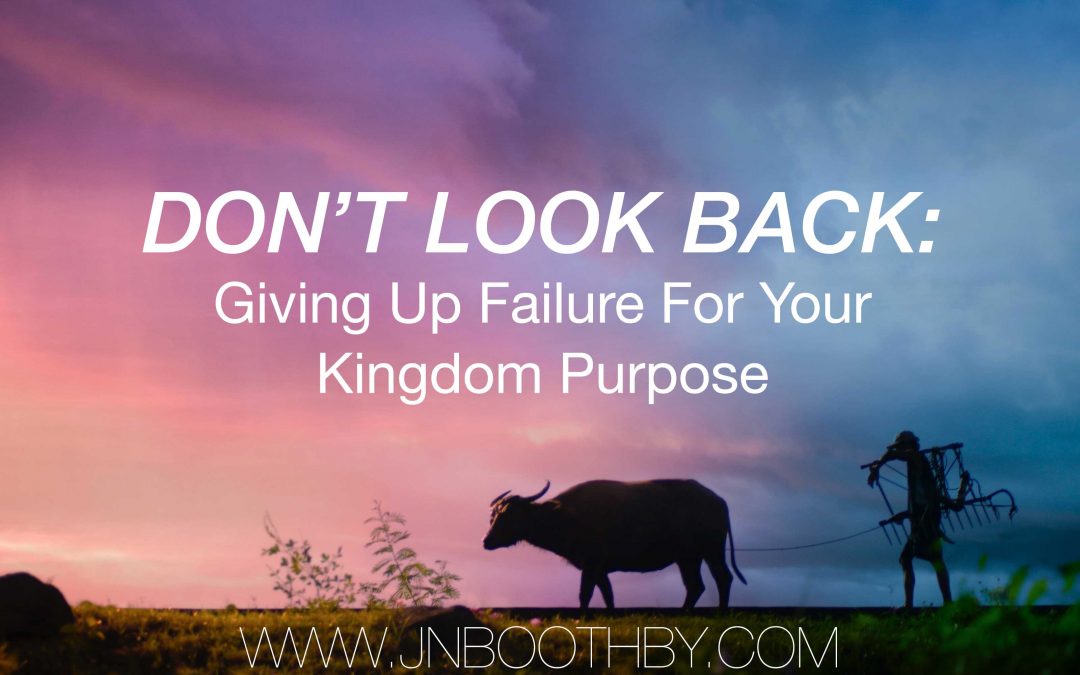 Are you wasting your Kingdom purpose by focusing on past failures? Is Jesus a cruel Messiah? Let's take a look!
Leave A Comment
I'd love to hear your thoughts on this article! Please remember to be kind and respectful. If you didn't like something, I always welcome constructive criticism. However, any form of hatred, bullying, or racism will not be tolerated.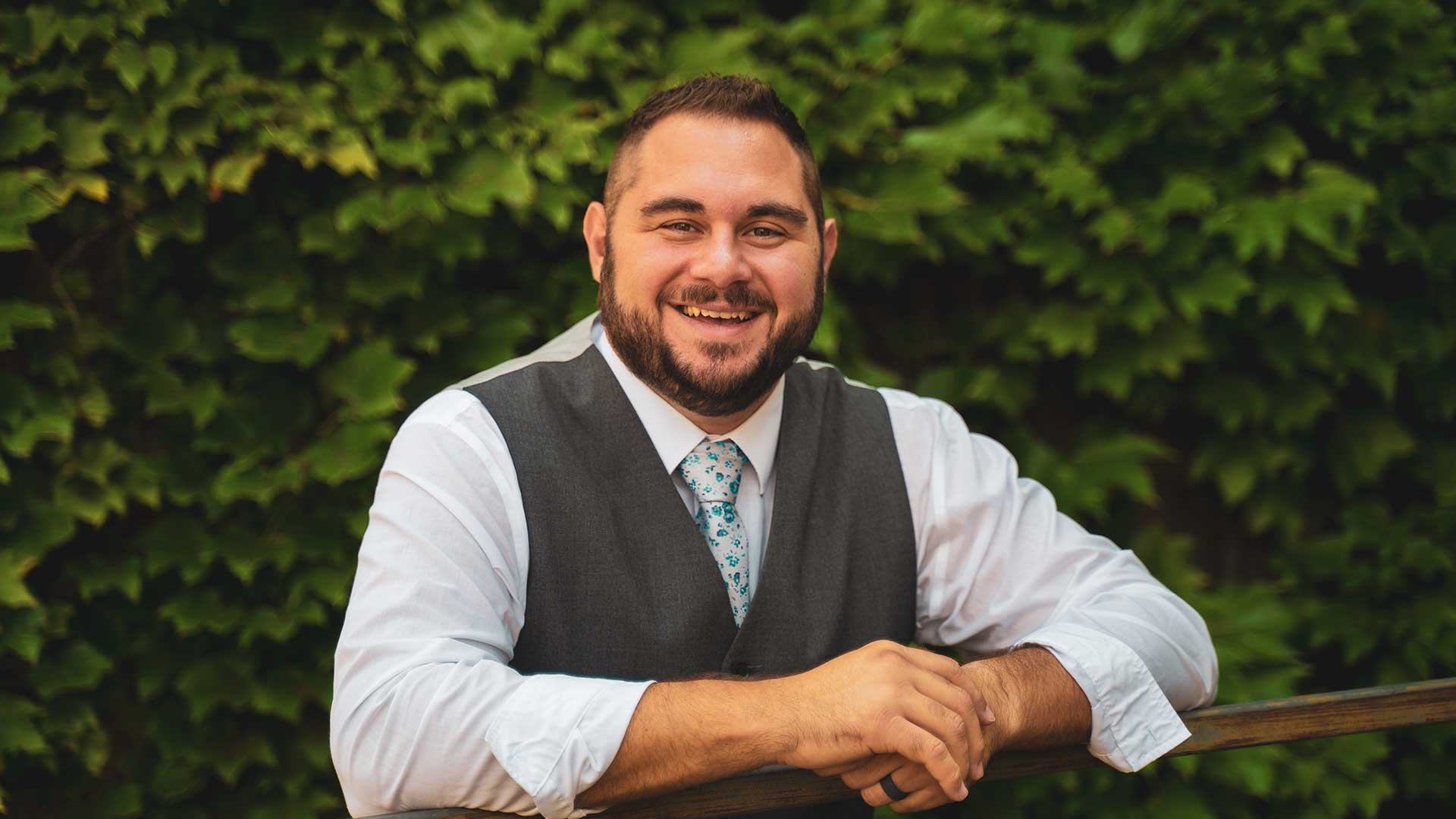 Justin is a lifelong student who loves to speak, travel, film, write, and coach. He has a goal of empowering others to grow closer to Jesus in practical and unique ways. After acquiring two degrees in Practical Theology and then studying in Israel for two years, Justin has a passion to help people read the Bible with a deeper appreciation in its original, ancient context.
M.A. Hebrew University of Jerusalem
M.Div. Regent University
B.S. Southeastern University