5 1/2 Suggestions For Your Online Church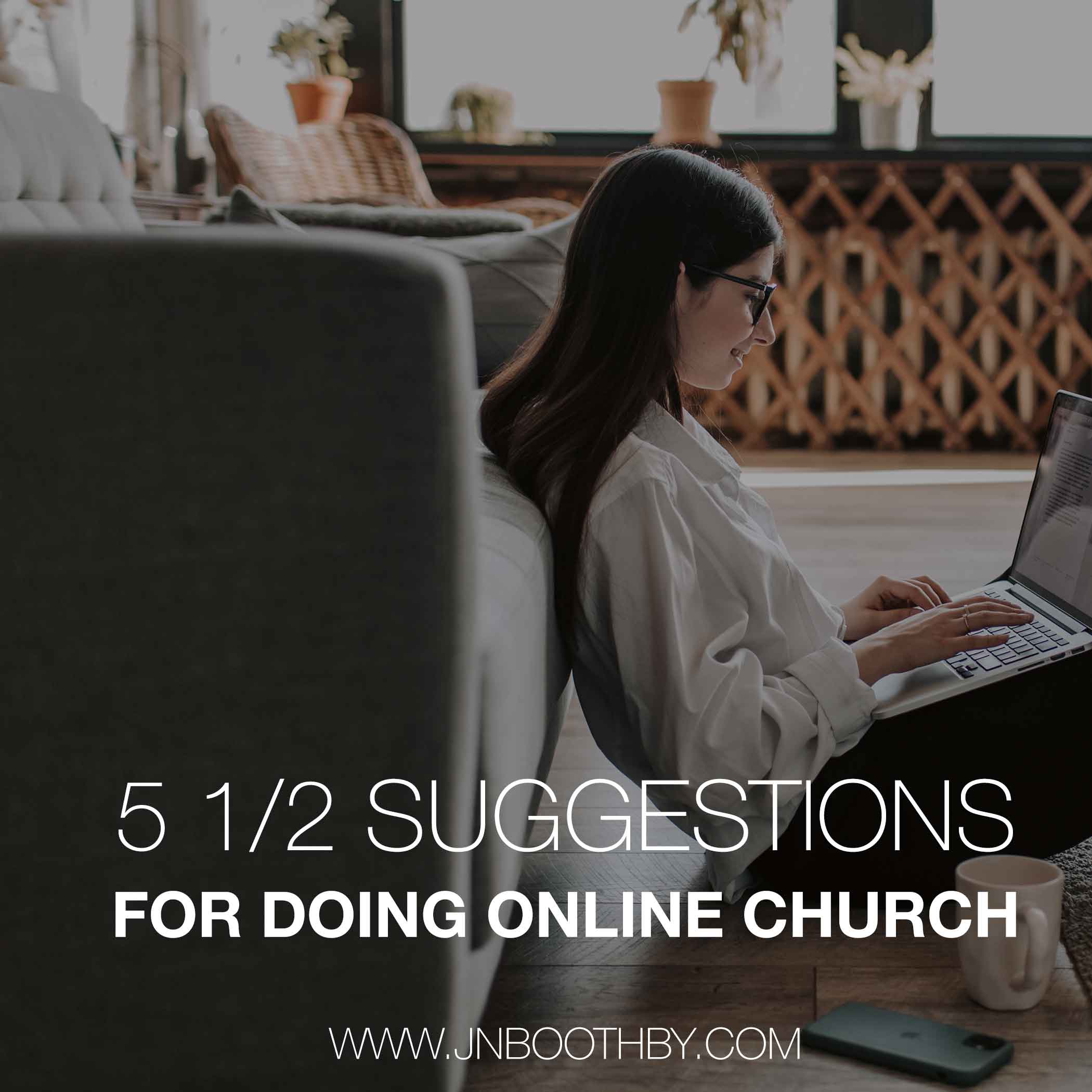 Online Church Isn't Going Anywhere
It's clear that your online church isn't going away any time soon. And even if we do eventually meet at full-capacity again in churches, there will be a major hesitation by many to go. And let's be honest, unless there's a major internet crash or something that sends us back to the stone age (Maybe I shouldn't be saying this in 2020), your online campus is a real campus that's sticking around until Revolution happens (if you didn't watch that show, you can see what I mean here) Secondly, for most churches, live streaming or premiering will reach more people on Sunday than your service will. Granted, it doesn't mean everyone will be as engaged as in person, but remember the importance of the seeds you're planting each week.
It's a tough time out there for many pastors, so please do not hear my words as being pretentious or thinking I know it all. I don't. I'm just offering suggestions as a 31 year-old millennial to move forward and engage your online church. I will say, this post is probably for smaller congregations who don't have a huge tech budget, but I hope my words can be inspirational for everyone. Even before COVID, I believed that church could and should look differently and I'm hoping that whether we're in person or online, we can be more engaged as disciples of Jesus on Sunday mornings.
1. Communion
First, I think it's important that everyone every week is doing something together. So do the one thing we were commanded to do as a church every time we met – take communion together (Acts 2:42-46). I'm a huge proponent of weekly communion. If your church only does it monthly, I highly suggest you move it to a weekly event. Make it a main part of your service. Communion will do a couple things: 
It will make everyone feel like they are a part of the service no matter where they are. It's a tangible act that everyone can take part in together. Not everyone needs a special little cut piece of bread and a tiny plastic cup of grape juice. Almost everyone will have bread and some sort of drink in their house. If they don't have the elements and can't get to the store, offer to take bread and juice to them ahead of time during the week. Let them know at the beginning of your service that you'll be taking it and that they have it prepared. And if they don't have bread and juice handy, they can get whatever they have available – even water and a cracker. If you're not a fan of that suggestion, just remember Jesus used matzah bread and wine and I doubt many of you are using that every time you take communion. The important part is number 2.


We need spiritual maturity now more than ever. Weekly communion, done right, has the ability to take us to the cross every week, evaluate our spiritual lives, and catalyze spiritual growth. It allows us to take that time to ask Jesus to forgive us, ask what sins we need to rid ourselves of, and how we can love Jesus better in the coming week. Dare I say how we can love others like Jesus on social media better? So make sure you're taking time to explain the importance of communion and allowing your online community the time they need to spend with Jesus before they take it. Cultivate that time for the online church and allow Holy Spirit to do the rest of the work. 
2. Keep It Short But Powerful
I suggest shortening it up a bit. I know this may be tough to hear, but just hear me out. I don't have any kids but I can't imagine having one kid and trying to watch an hour plus service without being distracted. On a scientific note, people generally begin losing attention and retention at about 25 minutes. If you preach for an hour, it's unlikely that people will pay attention that whole time let alone retain a bulk of the information (and this isn't just online). So try to keep your sermons to 25 minutes or shorter. Think of your audience and ask yourself, "Would I sit on my couch and watch this for over an hour?" If your answer is yes, then maybe do an anonymous survey and ask your congregation for honest feedback on their thoughts. Especially if you're doing other forms of discipleship throughout the week, I would suggest keeping your Sundays short but powerful. Remember, your online church is not your in-person church.
3. Pre-Record
If you've been struggling with the whole live stream thing and find it to be a pain, stop stressing and pre-record your service. Don't have a video editor? Ask your online church or community if anyone could edit for you. Or you could even hire me (shameless plug here). I'm sure you don't have a lot of time but there are a great number of tutorials on Youtube if you want to learn yourself. There's no shame in pre-recording your services. If you need the stress taken off your shoulders, use the premiere feature in Facebook and Youtube, upload to there, and let that happen. There was some issue with Facebook not "posting" this as a notification to your page followers, but we just tried it this week and everyone got a notification. So hopefully that issue on Facebook is resolved. Doing a premiere allows a few things: 
WAY BETTER QUALITY. Live streams seldom put out good quality, but premieres have your video uploaded, processed, and ready to go. But make sure you're filming in at least 1080p for good resolution.  

No lags. Once again, it's processed and ready to go.

You can interact with your congregation in the premiere chats in real time. So you can actually engage even though you may be "preaching." 

Did I mention taking stress off of you? Get that heart rate down!

Oh, and did I mention quality? Go the pre-record route if you can. 
4. Be Personal And Authentic
If no one is in your building, stop preaching from the stage. Preach from your kitchen, your living room, a park, etc.. Preach your sermons from somewhere more intimate. Heck, preach from the brick wall of your church building if you have one. But switch it up.  Make your online church more personal and more like you're having a conversation with your congregation. We are desperate for human interaction right now and people are getting preached at enough on social media and other outlets. We need real, honest, and practical conversations about how to follow Jesus better now more than ever. So find a more personal setting and most importantly, be authentic!
4.5 I Know This Sounds Mean But…
Can we talk about angles for a angles for a second? Make sure to keep the camera at head height and no lower to avoid awkward angles. When you record from lower angles it can be unflattering for you and for your viewers. You don't need a fancy setup to do it well. I stack books under my computer whenever I'm on a Zoom call to make it look more professional. Even if you have a small budget, invest in a cheap tripod with a mount for your phone. This may sound mean, but take it from a millennial, investing $30 into a tripod may mean the difference between someone stopping the scroll to listen to you and someone laughing at you. Don't go viral for the wrong reasons. Here's one for $22.99+ tax if you have Amazon Prime.
5. A Different Campus
Lastly, I highly encourage you to view your online community as a different campus. It should be evident by now that I'm suggesting a totally different format from the typical in-person Sunday morning. If you had two churches, one in New York City and one in the mountains of Honduras, would your service look exactly the same? I'm hoping your answer is no. Different congregations require different forms of engagement and that's exactly how you need to look at your online campus. Now I understand that some people just want a window into Sunday morning. I get it. So if you're worried about some people just wanting a window, then this is something you'll have to talk with your congregation with. There are different ways to do this, but I still suggest viewing online streaming as a different campus with a different service format and approach. 
We Aren't Out Of The Woods Yet
It hurts me to say this but we need to prepare ourselves for the long-haul here. If you weren't set up online before COVID, it likely set you back and I can't imagine the stress you must be under. I can't imagine the heartache you must be feeling. But please reach out. Please speak up. There are so many great Facebook groups that are packed full of talented, creative people looking to help your church. So if you're looking for help, don't be afraid to reach out. I would personally love to talk more with you about helping you boost weekly engagement.
Aside from all of that my biggest suggestion is this: Don't lose heart and find time to rest. Your congregation doesn't need you doing Facebook live teachings every hour. Your sabbath needs to be sacred, not only because you need it, but because it's a literal commandment from God. Sabbath needs to be important to you because it's important to the One who created you. You got this! We got this, as the Church, together!
-Justin
Leave A Comment
I'd love to hear your thoughts on this article! Please remember to be kind and respectful. If you didn't like something, I always welcome constructive criticism. However, any form of hatred, bullying, or racism will not be tolerated.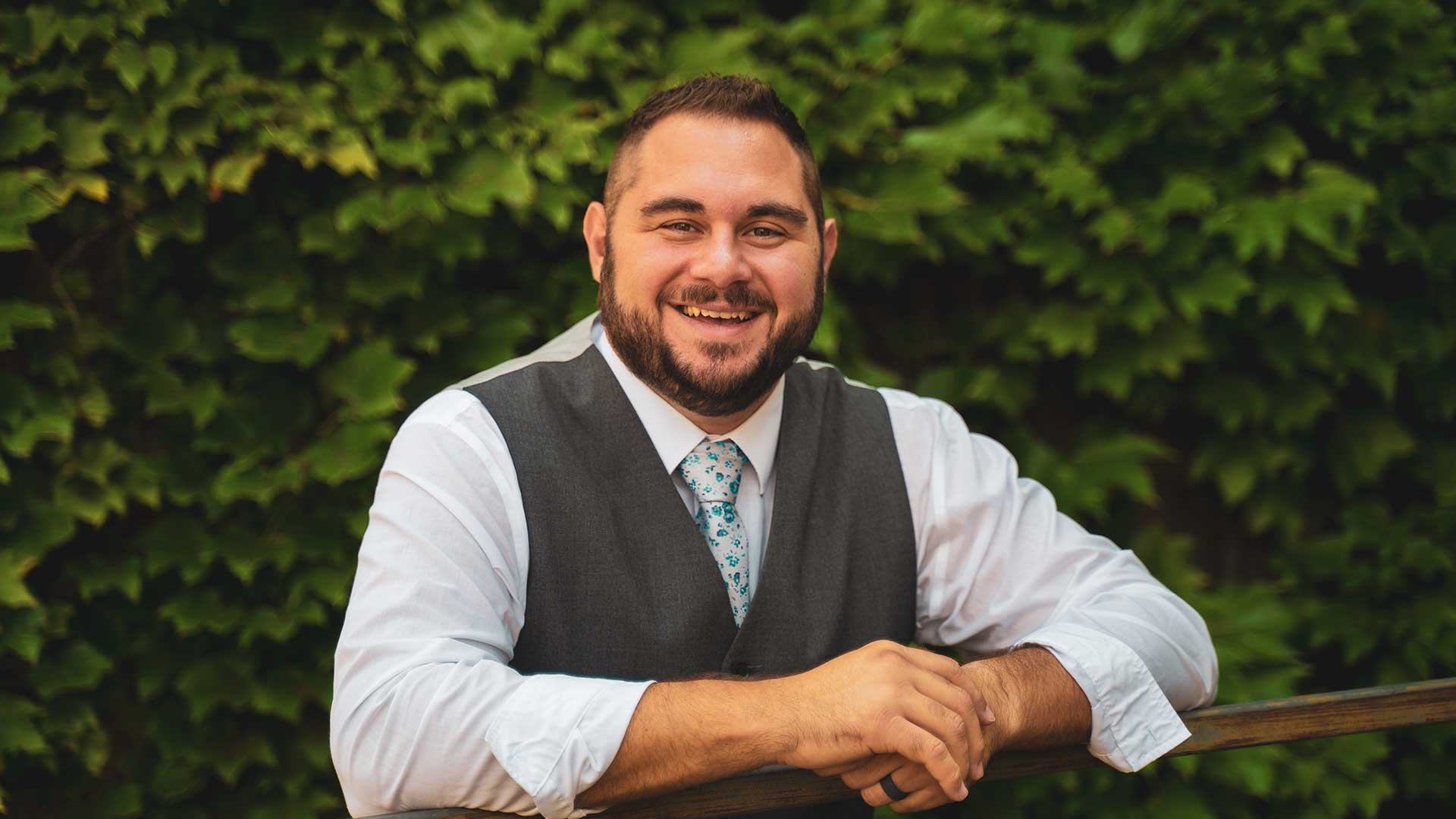 About The Author
Justin Boothby is a lifelong student who loves to travel, film, write, design websites, and life coach. Most importantly he loves to Pastor in all different kinds of ministry settings. He's also an avid pizza lover, metalcore listener, and shot glass collector.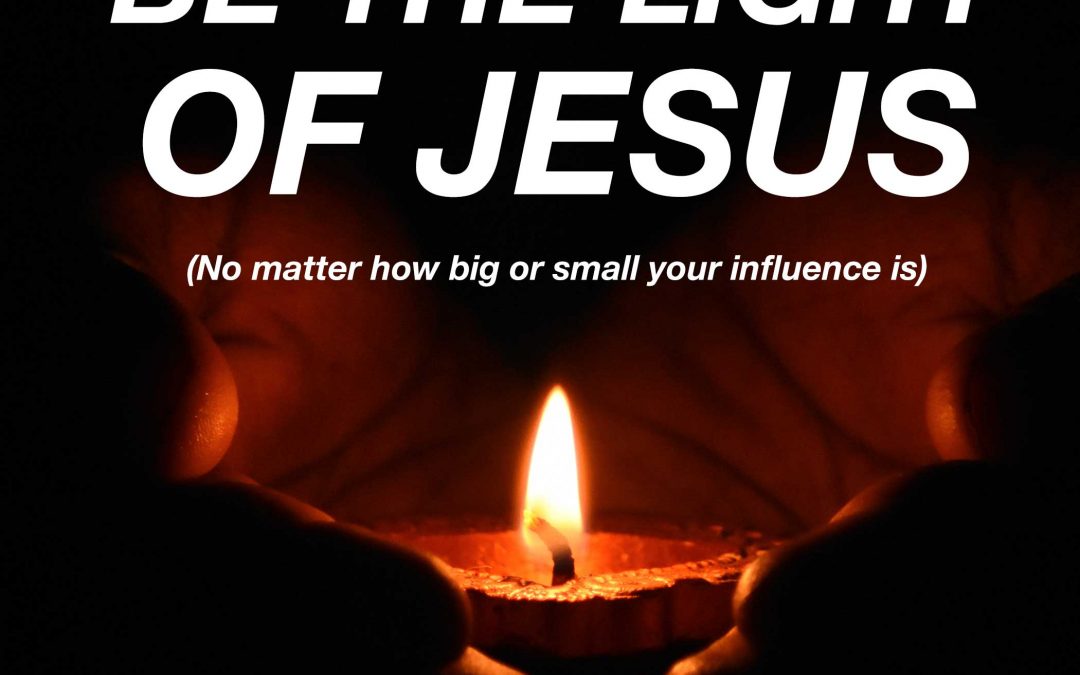 Being the Light of Jesus means operating out of the fruits of the Spirit no matter where we are and no matter how many people we influence.
Leave A Comment
I'd love to hear your thoughts on this article! Please remember to be kind and respectful. If you didn't like something, I always welcome constructive criticism. However, any form of hatred, bullying, or racism will not be tolerated.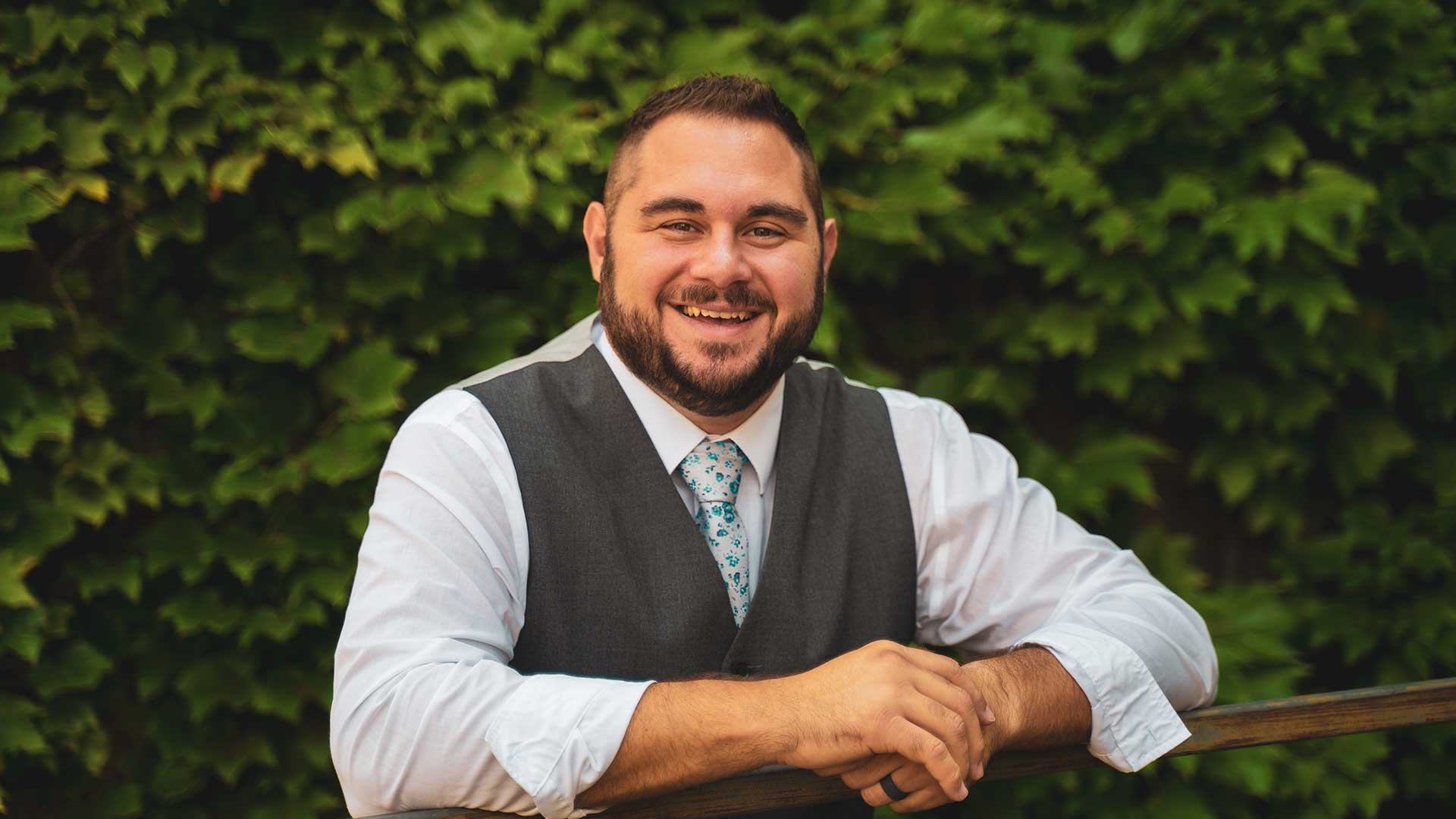 Justin is a lifelong student who loves to speak, travel, film, write, and coach. He has a goal of empowering others to grow closer to Jesus in practical and unique ways. After acquiring two degrees in Practical Theology and then studying in Israel for two years, Justin has a passion to help people read the Bible with a deeper appreciation in its original, ancient context.
M.A. Hebrew University of Jerusalem
M.Div. Regent University
B.S. Southeastern University